The Canadian Immigration Datahub is an initiative of the UBC Centre for Migration Studies as part of its ongoing efforts to compile and create tools and resources that are available to anyone interested in learning more about migration and mobility studies.
This project creates visuals using monthly data made publicly available from Immigration, Refugee and Citizenship Canada (IRCC). Users can search and select their own criteria to focus on things that are of interest to them including time frame, region, immigration category, gender and country of citizenship.
Graphs and images are grouped together under three main categories: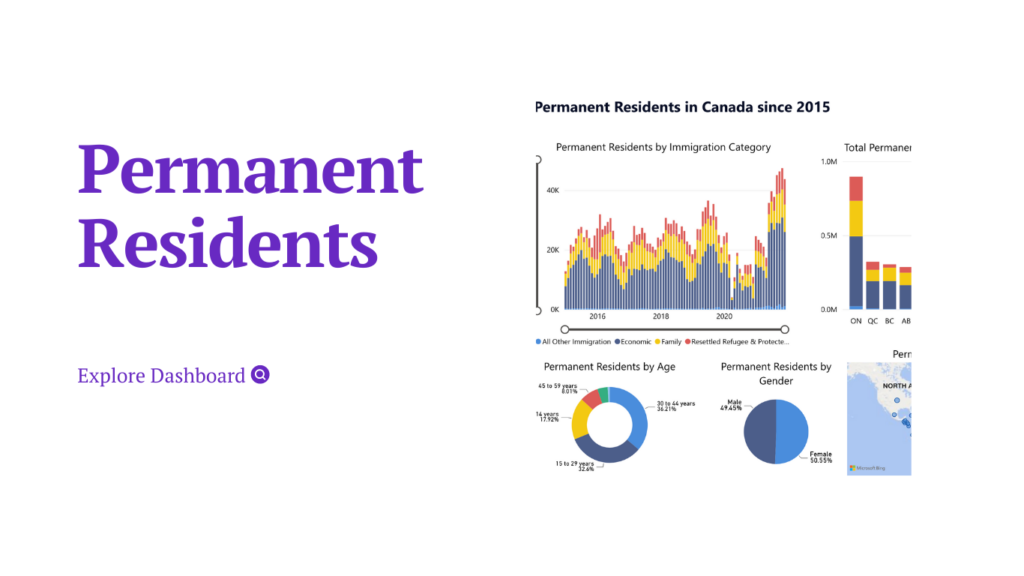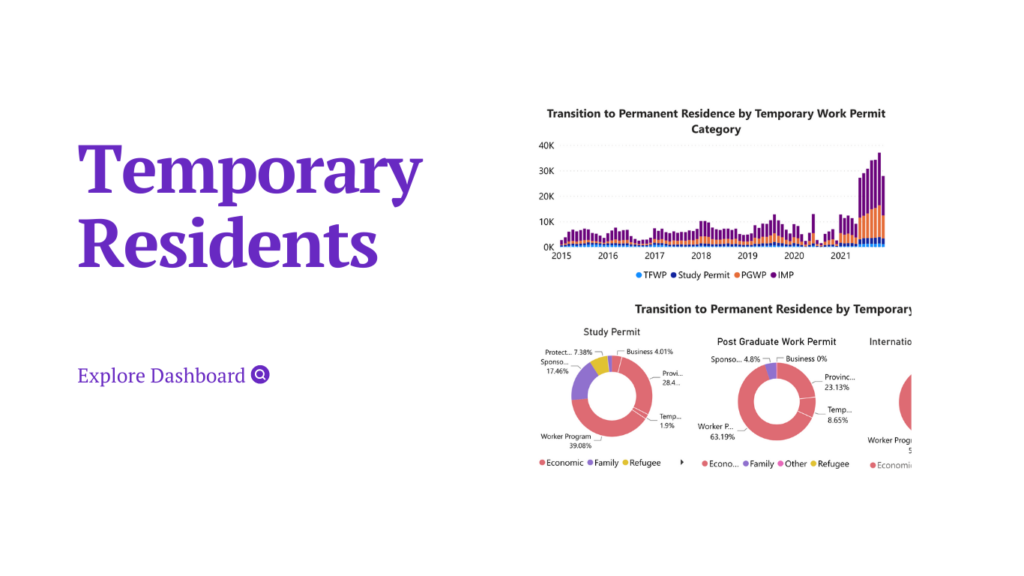 A tutorial is available highlighting different searchable features of the graphs and images that are grouped together to make a dashboard.